In Class 2 (Year 1 and 2) at Kirkby and Great Broughton Primary School we have our school ethos at the heart of everything we do:
Shine within themselves
Shine for our community
Shine out to the world
Together, we light the way for others. 
Miss Shamat is the Class 2 teacher, and she teaches Year 1 English and Maths in the morning.  Mrs Jenkins teaches Year 2 English and Maths.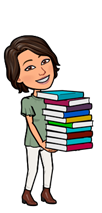 We are learning some wonderful things this year, but we especially love our Topic sessions in class where we will get to enjoy learning about:
Childhood in the Past
Our School's History
The Great Fire of London
London and Other Capital Cities
The Journey of Food
Seasonal Weather Patterns
Great Explorers – including James Cook.
It is a big transition for Year 1 from Reception with the Early Years Framework. In Year 1, the children are introduced to a formal learning structure, developing prior knowledge whilst still enhancing their creativity. We promote a welcoming and inclusive environment for children to become confident learners, respecting one another.
In Class 2 we are given the opportunity to become more independent, we look after each other and care for each other in our classroom and on the playground. We understand the importance of caring for the world around us, including all of God's creatures.
We enjoy regularly sharing our exciting learning journey with our families through Seesaw where parents and family members can keep up to date with us.
We look forward to you joining us!