Curriculum
Our curriculum is based around the National Curriculum 2014.
Overview
The national curriculum is a set of subjects and standards used by primary and secondary schools so children learn the same things. It covers what subjects are taught and the standards children should reach in each subject.
Follow this link to the Department of Education website.
Please use the links below to find out what our children will be taught.
Curriculum Intent
Our Curriculum has been designed to ensure each and every child who leaves our school
"Shine among them like stars lighting up the sky." 
 (Philippians 2:15-16) 
With Christian values at the heart and driving everything we do, our curriculum is designed to meet the needs of our pupils academically, socially, spiritually and emotionally.  We want our pupils to leave this school as confident, compassionate, and aspirational young people who will make a positive difference to the future world.  
We want our curriculum to be: 
Engaging
We want children to develop a thirst for learning.  We want them to be excited about their learning
Connected
Connected to their previous learning, connected to the world, connected to themselves and others
Challenging
All learning is ambitious and makes children think.  Learning allows children to ask questions and challenge their own thinking
Self-fulfilling
Our curriculum prepares children for their future.  It develops their social, emotional, personal and spiritual; development and well-being
We do this by using our curriculum so that children:
Shine within themselves  
Shine for our community  
Shine out to the world  
Light the Way for Others  
Shine within Themselves
Providing engaging and relevant experiences which develops the knowledge that they will need in future life
Teaching a full and engaging curriculum that will allow children of all abilities and interests to flourish
Providing ambitious and aspirational learning experiences
Giving children the knowledge and skills that will allow them to thrive in the future
 Encouraging children to love a challenge and develop a growth mind-set
Having a high focus on question based learning and enquiry across the school
Providing a literacy-rich curriculum where children are immersed in high-quality texts and develop a life-long love of reading.
Shine For Our Community
Working within our school family and community in projects and whole school events
Encouraging high aspirations for all children in and out of school, giving opportunities for all children to flourish
Providing learning opportunities that develop independence, resilience and confidence
Shine Out to the World
Creating diverse-rich experiences
Providing teaching and guidance to develop empathy for others, in our school and around the world
Challenging stereotypes
Teaching children how to respect other viewpoints , be open-minded and supporting children in developing resilience
Light The Way For Others
Teaching social skills through lessons and extra-curricular activities
Being good role models
Loving and caring for each other
Encouraging, supporting and guiding
Our Curriculum
please expand the topics below for more information
Art and Design
British Values
At Kirkby and Great Broughton School we uphold and teach pupils about British Values, which are defined as:
Democracy
Rule of law
Individual Liberty
Mutual respect and tolerance of those with different faiths and beliefs
These values are taught explicitly through Personal, Social, Health and Emotional Education(PSHE), and Religious Education (RE). We also teach British Values through planning and delivering a broad and balanced curriculum.
The school takes opportunities to actively promote British Values through collective worship and whole school systems and structures such as electing our house captains and members of our school council. We also actively promote British Values through ensuring that our curriculum planning and delivery include real opportunities for exploring these values.
Promoting British Values
British Values are encapsulated within our mission statement, Christian values and through school's ethos and curriculum.
Activities that support and promote British values include celebrating British events such as The Diamond Jubilee, Royal Weddings, the Olympic and Paralympic Games and Remembrance Celebrations.
Democracy
Children have many opportunities for their voices to be heard:
Encouraging pupils to express their views;
School council – elected members bring forward views from children in their year group;
Electing House Captains;
Questionnaires and suggestions boxes  in which they are able to put forward their views about the school;
Playground buddies.
The rule of Law
School Rules which are clear and fair and are reinforced throughout the school day by everyone, wherever they are in school. Our School Rules are re- written every year in September with input from the elected School Council.
School Behaviour policy.
Helping children to distinguish right from wrong.
School assembly themes and visitors to assemblies
Pupils are taught the value and reasons behind laws, that they govern and protect us, the responsivities that this involves and the consequences when laws are broken.
Visits from authorities such as the Police and Fire Service help reinforce this message – Crucial crew for Y5/6 pupils.
Good behaviour, attitude and work is encouraged – we have devised a reward system which is consistently followed throughout the school.
We are committed to praising children's efforts at all times. We endeavour to praise the children informally, individually, during group work, in front of the whole class and the whole school.
Children are rewarded not only for the achievement in curriculum areas, but for behaviour and for living out our Christian values.
Children's achievements are recognised and celebrated during celebration worship every Friday.
We teach children aspects of both civil and criminal law and discuss how this might differ from some religious laws.
E-Safety
Individual Liberty
Support children to develop their self-knowledge, self-esteem and self-confidence through a broad and balanced curriculum.
Children are actively encouraged to make choices, knowing that they are in a safe and supportive environment.
We encourage children to take responsibility for their behaviour, as well as knowing their rights.
As a school we educate and provide boundaries for children to make choices safely, through provision of a safe environment. Children are encouraged to know, understand and exercise their rights and personal freedoms and advised how to exercise these safely, for example through E-safety.
Whether it is through choice of a learning challenge or activity of participation in our extra-curriculum clubs and opportunities, pupils are given freedom to make choices as and when appropriate.
We challenge stereotypes and encourage the children to stand up to injustice.
We implement a strong anti-bullying culture.
Mutual Respect
Mutual respect is at the heart of our ethos and core values and based around Christian Values such as 'respect' and 'responsibility'. Children learn that their behaviours have an effect on their own rights and those of others. All members of the school community treat each other with respect and it is actively promoted by all staff. We also implement a wider curriculum, including:
Promoting respect for individual differences;
Challenging prejudicial or discriminatory behaviour;
Strong links with the wider community e.g. our local church, Stokesley lunch club and the Children's Society.
Understanding of those of different faiths and beliefs
Kirkby and Great Broughton is situated in an area which is not greatly culturally diverse; therefore we place great empathies on promoting diversity with the children in the following ways:
School assemblies;
RE Curriculum;
PSHE Curriculum;
Music Curriculum;
Visits to places of worship;
Discussing differences between people such as differences of faith, ethnicity, disability, gender or sexuality and difference of family situations, such as looked-after children or young carers.
Click here for full SMSC and British Values Policy Statement
Computing
At Kirkby and Great Broughton School, we plan our computing curriculum to allow pupils to shine now and in the future world.
As well as ensuring that the children have covered the skills required to meet the aims of the national curriculum, the content allows for a broad, deep understanding of computing and how it links to children's lives.
Computing allows children to develop analytical problem-solving skills and become responsible, competent, confident and creative users of information technology. We want children to know more, remember more and understand more in computing so that they leave primary school computer literate. Computing skills are a major factor in enabling children to be confident, creative and independent learners and it is our intention that children have every opportunity available to allow them to achieve this.
Our curriculum intends to prepare pupils to live safely and shine in an increasingly digital British society where pupils can evaluate and apply information technology, including new or unfamiliar technologies, analytically to solve problems.
Click here to view our Computing Progression Document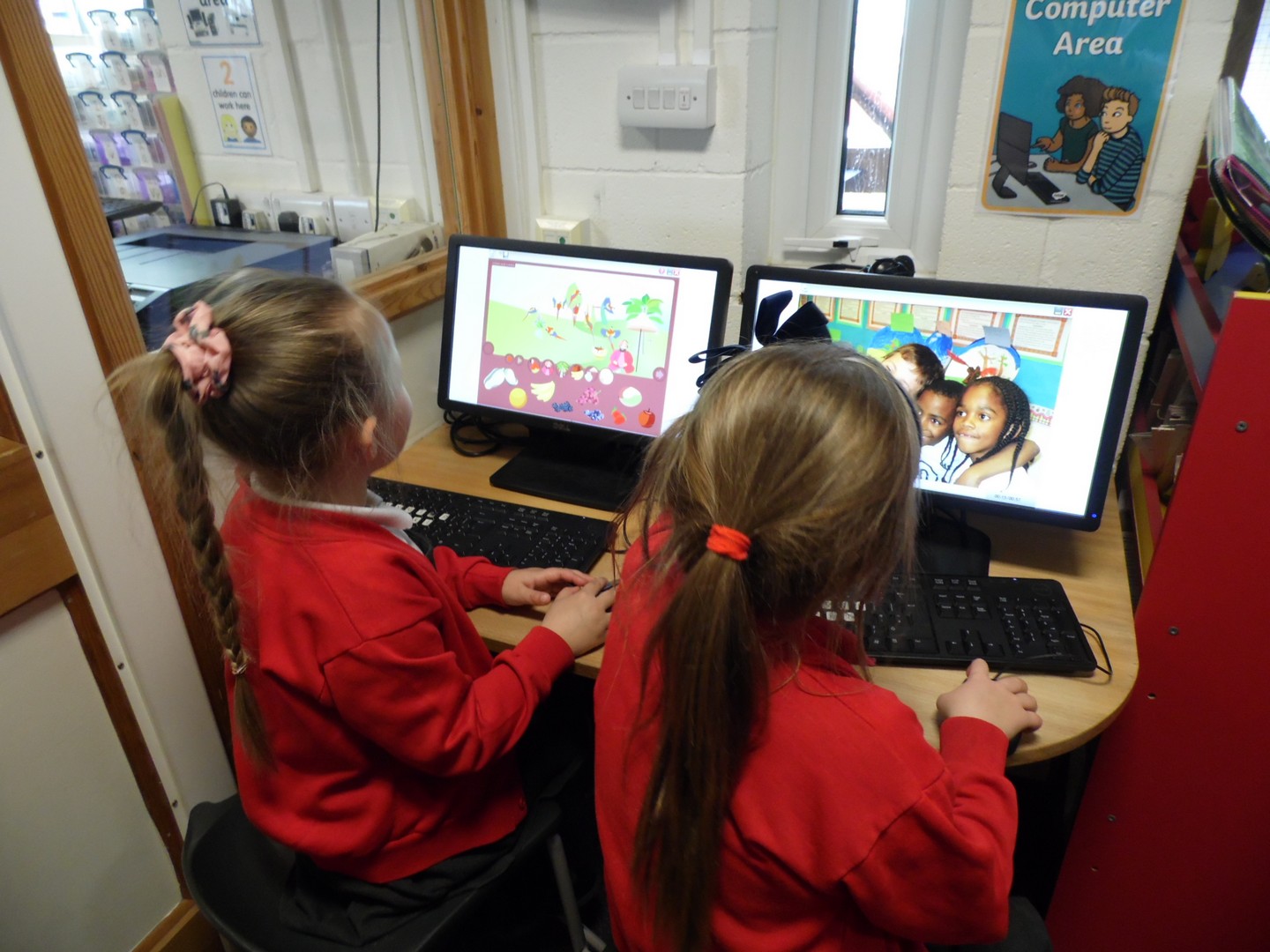 Design and Technology
English
At Kirkby and Great Broughton School, English is Engaging, Connected, Challenging and Self-fulfilling as per our whole curriculum intent. Literacy-rich, it immerses children in high-quality texts. We want children to develop into confident, life-long lovers readers and writers to allow them to shine out to the world in their future.
We want all of our children to make excellent progress: to know more, remember more and do more.  We provide learning opportunities that will widen, deepen and build on prior knowledge across all curriculum areas, fostering curiosity, aspirations and a passion for learning.
We teach reading through Little Wandle Letters and Sounds Revised, which is a systematic and synthetic phonics programme. We start teaching phonics in Reception and follow the Little Wandle Letters and Sounds Revised progression, which ensures children build on their growing knowledge of the alphabetic code, mastering phonics to read and spell as they move through school.
As children get older, we use a 'Reading into Writing' approach, which immerses children in high quality texts which they can then use to support their writing.
More information about how we teach English at our school can be found in our English and Phonics policies
Click here for the English Policy
Geography
History
Maths
Modern Foreign Languages
French
At Kirkby and Great Broughton School we want to inspire and excite children so that they have a passion for languages. We endeavour to ensure that children build an understanding of how another language works and use this knowledge to explore similarities with their mother tongue. Children will build a sequential knowledge of key words along with knowledge of grammatical structures that they can apply in other contexts. Children will have a rich experience across Key Stage 2 so that they leave our school as life-long language learners.
Music
Personal ,Social, Health, & Citizenship Education (PSHCE)
Physical Education
Religious Education
We want our pupils to leave Kirkby and Great Broughton School as confident, compassionate, and aspirational young people who will make a positive difference to the future world. In RE we want children to shine by challenging their own thinking and that of others, to learn about diversity and challenge stereotypes and open their eyes to the world around them. We intend to take every opportunity to do this.

We plan RE using the York and Leeds Diocese Agreed Syllabus and Understanding Christianity resources. This supports a deeper study into the Christian beliefs covering the 6 core concepts of: God, Creation, Fall, People of God, Incarnation, Gospel, Salvation and Kingdom of God. Through these concepts pupils encounter a range of biblical texts, placed within a wider theological context. Pupils consider the nature of God, Jesus' life and teachings and the impact on the lives of Christians through exploring different Christian festivals and beliefs. The concepts are explored through making sense of texts, understanding the impact, and making connections.
Throughout their time in school, children also study Judaism (Key Stage 1), and the Islam and Hindu faiths (Key stage 2)
Science